There are a lot of habits that can harm your teeth. We are aware of some of them, but we usually do things unconsciously, thinking that we are not doing anything wrong. In order to keep your teeth healthy, you have to visit a dentist every once in a while. If you are one of the people who are afraid of them, here are some tips on how to overcome the fear of dentists.
But now, we will dive into the habits that can significantly damage your teeth. Here they are:
1. Smoking
Smoking is bad for your health overall. Not only it is bad for your lungs, blood vessels, heart, and skin, but it also causes significant damage to your teeth. When you smoke, your teeth are directly exposed to cigarette smoke and heat. All of that causes stains on your teeth and gum diseases. You could easily get a bad tooth or lose a few of them. The same goes for the bad habit of chewing tobacco.
2. Eating sugar
As we all know, sugar is not good for your health and can cause a lot of health issues, among which is obesity. Even when it comes to natural sugar we can find in fruit, the best choice is to be moderate in use. If you eat a lot of sugar on daily basis, your teeth might decay and you will eventually lose some of your teeth.
Everybody who loves sweet food has their favorite one, whether it is chocolate, cakes, candies, or sweet beverages. If you prefer sticky candy, the best time to eat them is at mealtime. The reason is that mouth will then produce more saliva, and they won't stick between the teeth.
On the other hand, if you like sweet beverages, the best thing would be to eliminate those from your diet. Find healthier substitutes like sugar-free drinks or sports drinks. Or the best option – simply drink plain water.
3. Brushing your teeth too hard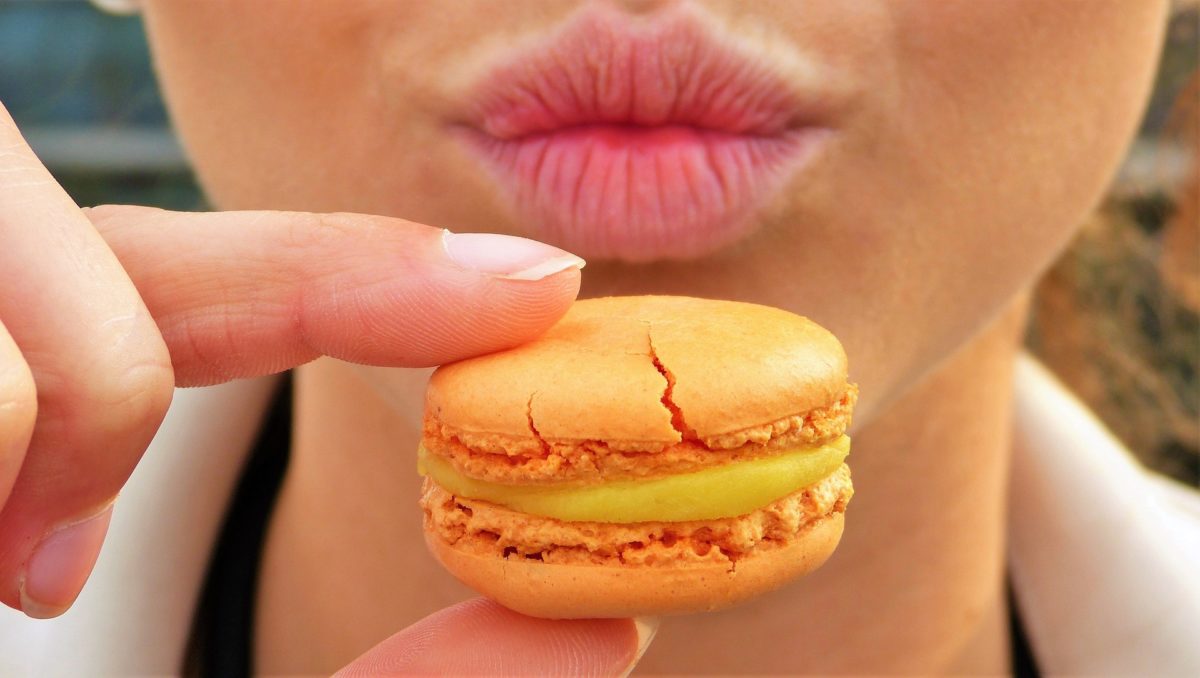 Many people are unaware that they are brushing their teeth too hard. And some are convinced that it is good for the teeth. But, actually, this can have the opposite effect. It can damage your teeth and gums. Make sure to find a toothbrush that is a bit softer. Also, be more gentle when brushing.
4. Chewing hard things
Does chewing pens and pencils sound familiar? Well, it is bad for your teeth. You can irritate or even crack your teeth while you are doing it. You can try chewing gum if you have this bad habit.
The same goes for chewing ice. Ice can damage the teeth if you chew on them. If you still like your beverages with ice, you can try drinking them with a straw, so you don't get tempted.
5. Grinding, clenching, nail-biting
If you do these things, you can easily chip or crack your teeth. If you grind or clench your teeth while you are sleeping, maybe you could consider a mouthguard to protect your teeth.
6. Using teeth as a tool
Sometimes, we don't have any other option but to use our teeth as a tool. But you have to fight that urge and spend a couple of more minutes to go find the tool you need instead of using your teeth as, for example, scissors. If you can't do it yourself, ask for someone to help you. Don't expose your teeth to pulling and hitting, because you might harm your teeth, but also, injure other parts of your mouth. Or even swallow small parts.
7. Non-stop snacking
We mentioned that you should cut sugary food from your diet. But, also, eating all day long, every once in a little while can also damage your teeth. Every time you eat something, there are small pieces of it left between your teeth. If you eat non-stop, there will always be some food between your teeth, and it will produce acid that will damage the teeth.
8. Playing a contact sport
Just to make it clear, playing a sport is definitely not a bad habit. But, if you play a contact sport, your teeth are exposed to hits by the opponent's hands, elbows, other joints, and even head. There is a reason why a lot of professional athletes wear a mouthguard while they play their sport.
If there is a lot of contact between the players, you could easily end up with a cracked tooth or even lose a tooth as a whole. Or even more than one tooth! Therefore, it is better to prevent this than be sorry afterward. Once you lose your own tooth, you can't get it back. So, take good care of them.