I admit that I dislike shaving, well before I do it in case of unexpected parties. That is the reason I've tested pretty much each and every hair removal under the sun like sugaring, waxing, and laser hair removal. Who wants to deal with cuts while shaving or pain while getting a wax and the after-effects of laser treatments? The one strategy that I generally return to is hair removal creams.
So if you're looking for a faster and painless option having a hair removal cream is a great addition to your vanity. Let's get to know more about hair removal creams.
Hair Removal Creams, what are they?
They are known as depilatory creams which remove from the skin the excess hair by using a hair removal cream. Leave them on for a few minutes, the hair will be dissolved then wipe or wash it afterward. Some hair removal creams include a soothing gel.
The underrated hair removal creams, why isn't it popular amongst the others
There are myths surrounding that hair removal creams cause skin itching, burns, stinging and skin peeling, and so on. But others experience that on other types of hair removal like waxing, shaving, and laser hair removal. Some say that it includes harmful chemicals that may harm your skin. But having this in your vanity is saving you time, effort and money. No need to go to the salon or clinic to remove unwanted hair. In fact, you can reach other harder or farther areas on your body.
How they work
Hair removal creams have alkaline chemical salt mixtures that break the disulfide bonds in keratin. Keratin is the protein construction of your hair. It is intended to burn your hair off from the skin's surface. Just do a patch test first. Be cautious and follow directions. You won't even feel pain when applying this cream.
Will my hair grow back thicker?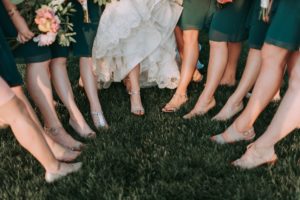 Exfoliation near your hair removal areas will cause your skin to be more sensitive and be prone to unpleasant reactions to chemicals. To wrap it up, hair removal cream doesn't make your hair grow thicker, and using it more often will make your hair grow thinner o finer.
Best hair removal creams
Nair Clay Leg Mask Smoother with exfoliation
Spread a thick layer on your legs and wait for five minutes, after that remove it by using a spatula or clean wipes and you can get to the shower afterward. It rapidly disposes of any stubble and it exfoliates your skin, on account of a combo of sodium hydroxides and calcium and exfoliating clay.
Nature Nation Hair Removal Spray Foam
A foam hair removal spray that is filled with soothing ingredients. like aloe vera which is very easy to apply and still effective as other creams.
Gleebee Hair Removal Cream
A delicate hair removal cream that never lets you down. Containing vitamin E, baby oil, and aloe vera in their mixture that gives you that soothing comfort for your skin with no irritation or redness. Leaves a smooth feel on your skin.
Ialuku Hair Removal Cream
This non-irritating cream doesn't have a foul smell which some hair removal creams have. Still removes unwanted hair with ease. Made to remove even the tiniest of hair and is tested on different skin types.
Neomen Hair Removal Cream
Hair removal effect lasts longer compared to shaving. Safe, fast, and effective that really works on removing even the coarse and thickest hair on your body.
Sally Hansen Creme Hair Remover Duo Kit
Sally Hansen hair removal kit keeps your face safe and moisturized and also reduces the growth of unwanted hair.
We have different skin types but adding hair removal creams to your vanity is definitely worth it. No more panicking on what to wear on special events or dates.